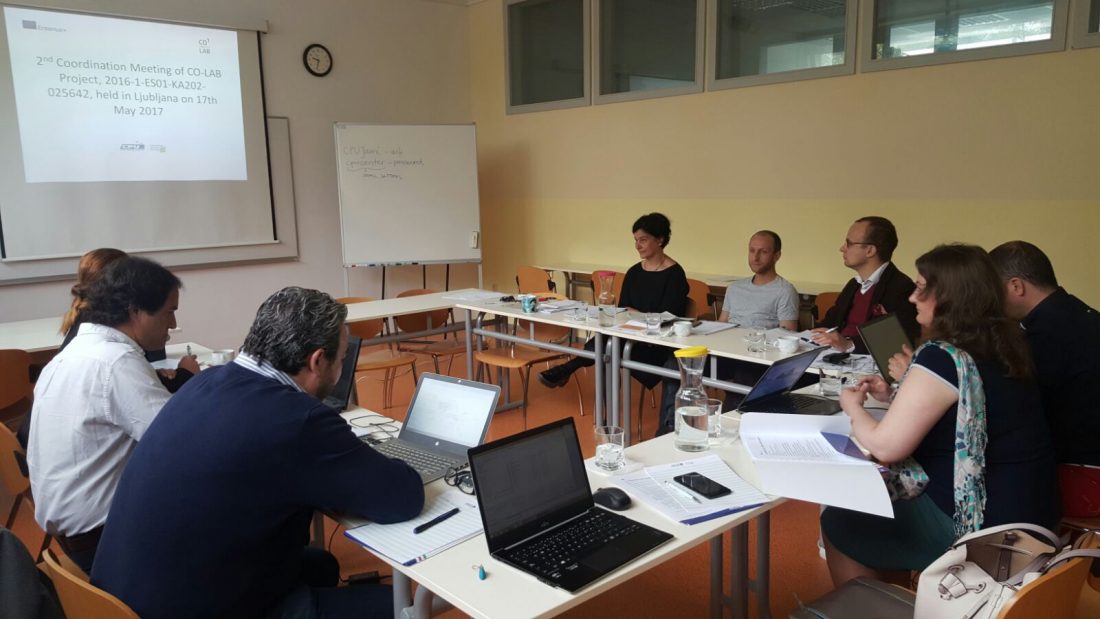 EL CONSORCIO DEL PROYECTO EUROPEO "CO-LABOURATIVE LAB" CELEBRA SU SEGUNDA REUNIÓN EN ESLOVENIA
El proyecto europeo "co-LABOURative LAB", financiado por el programa ERASMUS+, desarrollará un innovador programa de formación para mejorar la empleabilidad de desempleados a través de la economía colaborativa y las nuevas formas de empleo.
La Cámara lidera un proyecto europeo, financiado por el programa ERASMUS+, dedicado al desarrollo de un programa de formación dirigido a desempleados para que estos puedan mejorar su empleabilidad a través de las oportunidades que ofrece la Economía Colaborativa.
En el proyecto "co-LABOURative LAB" participan otras Cámaras de Comercio europeas, tales como la Chamber of Arkadia (Grecia), Ruse Chamber of Commerce (Bulgaria) y CPU (Eslovenia), asi como consultoras expertas en innovación social, empleo y formación, como son FORBA (Austria) y la valenciana COORDINA.
El Consorcio del proyecto de reunió en Ljubliana (Eslovenia) en el pasado mes de mayo, para revisar el avance de dicho proyecto y revisar el plan de trabajo.
Más información:
CAMARA VALENCIA; Alberto Rodrigo, albertorodrigo@camaravalencia.com