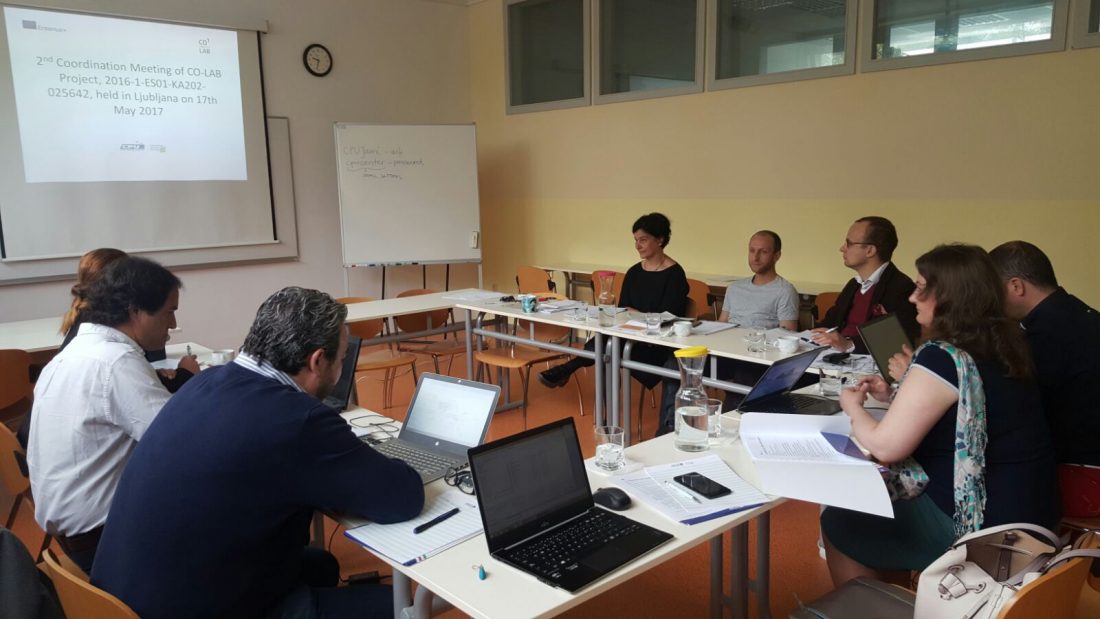 THE CONSORTIUM OF "CO-LABOURATIVE LAB" HELDS THE SECOND PROJECT MEETING IN SLOVENIA
"co-LABOURative LAB", a European Project funded by ERASMUS+, will develop an innovative training program for increasing the employability of unemployed persons, through Sharing Economy and New Forms of Employment.
Chamber of Commerce of Valencia is leading a European Project, funded by ERASMUS+, addressed to the development of training program for unemployed persons who could increase their employability through Sharing Economy.
Other entities focused in delivering training services are participating in this project, like Chamber of Arkadia (Grecia), Ruse Chamber of Commerce (Bulgaria) and CPU (Eslovenia), as well as private entities with experience in social innovation, employment and training, like FORBA (Austria) and COORDINA (Spain).
The Consortium held the second project meeting in Ljubliana (Slovenia) in May 2017, where the status of the project and update of the work plan were discussed.
More information:
CAMARA VALENCIA; Alberto Rodrigo, albertorodrigo@camaravalencia.com