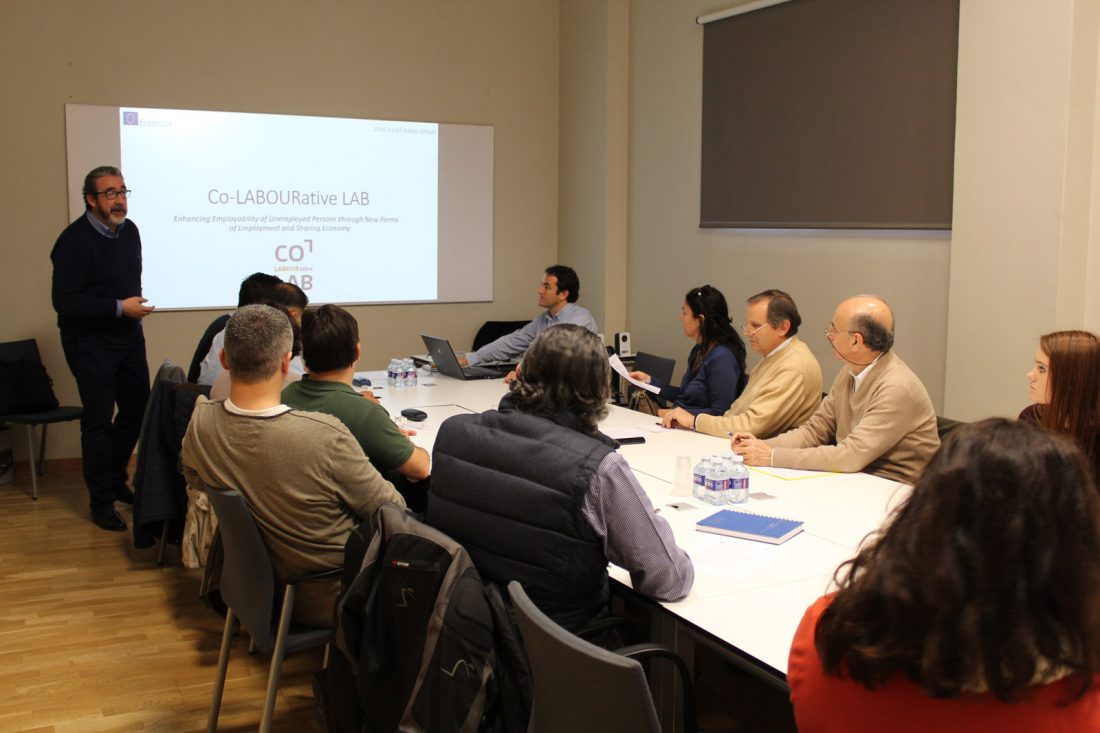 "CO-LABOURATIVE LAB" EUROPEAN PROJECT DEVELOPS A TRAINING PROGRAM ABOUT SHARING ECONOMY WITH THE COOPERATION OF THE END USERS
"co-LABOURative LAB", European Project funded by ERASMUS+, has defined a training methodology for improving the employability of Unemployed persons through the Sharing Economy and New Forms of Employment, with the implementation of Co-Creation Sessions in several EU contries.
Sharing Economy is quickly rising in several relevant economic sectors. Sharing Economy can increase the employability of unemployed persons. At the same time, Sharing Economy produces challenges and threatens related with the law framework, labour conditions, stability and potential incomes.
Chamber of Commerce of Valencia is leading a European Project, funded by ERASMUS+, addressed to the development of training program for unemployed persons who could increase their employability through Sharing Economy.
Other entities focused in delivering training services are participating in this project, like Chamber of Arkadia (Grecia), Ruse Chamber of Commerce (Bulgaria) and CPU (Eslovenia), as well as private entities with experience in social innovation, employment and training, like FORBA (Austria) and COORDINA (Spain).
During last months, the Consortium has been working with end users in those countries, through Co-Creation Sessions, in order to define a proper training methodology for getting the objectives of the training course.
As a results of these Co-Creation Sessions, where more than 100 persons have actively participated, the Consortium is already working in the development of training materials and tools, mainly based on a practical approach, learning by using the collaborative platforms from the beginning of the training course, within the development of a customized self-employment tof each trainees.
Pilot Training Activities will be developed on each country in 2018, without any cost, addressed to 40 persons on each participant country.
More information:
CAMARA VALENCIA; Alberto Rodrigo, albertorodrigo@camaravalencia.com